How Country House Restaurants can Sell More Drinks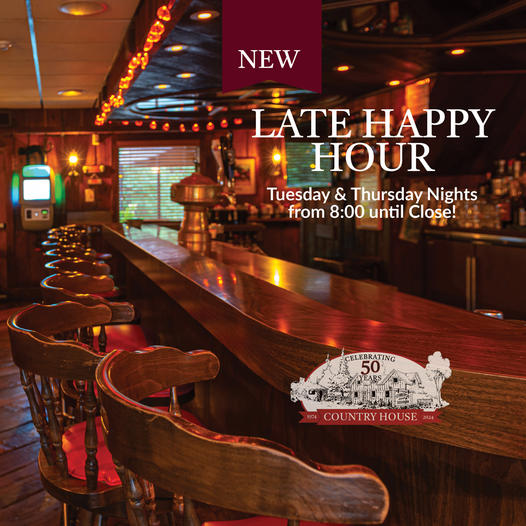 HotOperator and Laux recently started working with Country House Restaurants in Clarendon Hills and Geneva Illinois. Dean Timson, one of the partners in the restaurants came to us for advice on what Country House Restaurants could do to sell more drinks. At the moment, their business tends to drop off rapidly after the dinner hour. Dean told me that the food to drink ratio was nearing 80/20, and he would prefer to reach closer to 60/40. 
Because HotOperator has started working with Jessie Ott with f n b Innovation, we decided to ask Jessie what she might recommend. She is a renowned expert in the wine and spirit industry, so who better, right? I had expected a couple of comments in an email, but what I got back was way more than I had imagined. Not that I'm surprised, Jessie is intelligent, energetic and extremely knowledgeable when it comes to the wine and spirit industry.
Jessie Ott's Recommendations on How Country House can Sell More Drinks
Direct from Jessie's email to me: 
"If you are a restaurant operator like Country House and you want to increase your beverage percentages, follow these crucial steps."
Have a Great Drink Menu (you can why see I'm already in love with her advice, since we make a lot of menus)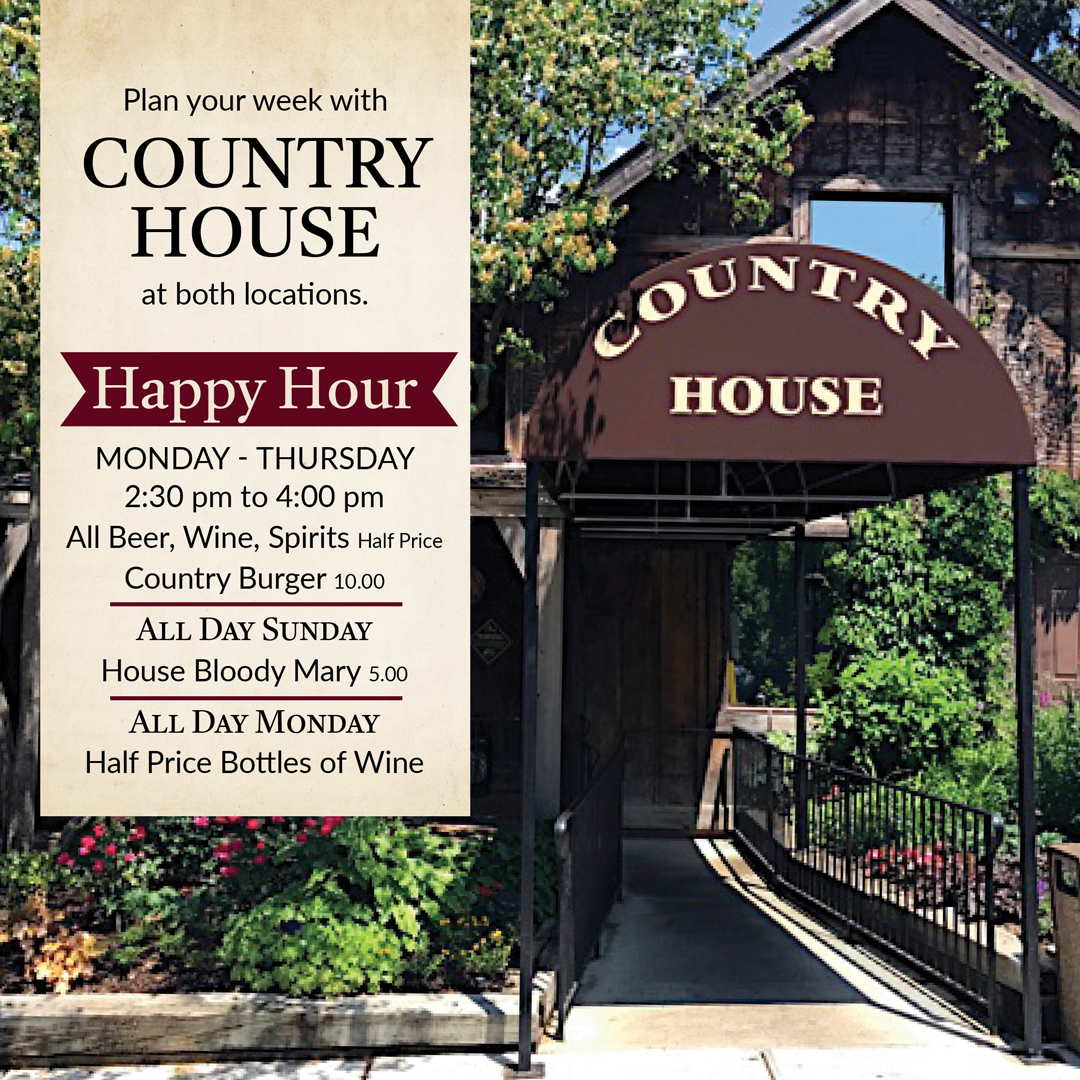 1.) Make sure you have a well designed drink menu printed out and on the tables and easy reach at the bar. And make sure it's separate. It's important to have a list ready and available to encourage your customer to go on the journey you want them to experience. Not everyone walks into a restaurant and knows exactly what they want. Guide them to try what's new as part of your participation in making them happy. It will elevate their experience and help you sell more profitable items.
Say No to QR Codes
2.) If you are using a QR Code, it's not enough. Offering a QR code just encourages more heads in phones and fewer people engaging with your servers and bartenders. This is not the experience you want for your guests. Plus if they are older, like myself, they can't read what's on their little screen. It's been proven that when you have drink menus or specials on the table you can increase your beverage sales by up to 12%.
Make the Offering Fit the Crowd
3.) If you are a high volume concept, consider a limited cocktail and BTG (by the glass) menu. The key is volume, and getting drinks in front of your guests as quickly as possible. You want your staff to get drinks served quickly instead of your guests reading and waiting. Spending too much time mixing cocktails with too many ingredients, or making them look too fancy will not allow this to happen either. It will take customers longer to order and frustration could set in. Plus, getting drinks in front of consumers quickly can help you get a 2nd or 3rd round order which increases your check average and beverage sales.
Mix and Match with Food
4.) Offer food and beverage pairings to simplify things for your customers. If you can give them a proven experience combining both food and drinks, the experience is elevated and customers will take less time than trying to decide on their own.
Short and Sweet
 5.) Offer short, simple descriptions next to your beverage options. That way it's not dependent on your waitstaff to relay the same message to every table. It will increase customer satisfaction and streamline your process for both your staff and the consumer. For example, a Chardonnay lists out best this way: Dry, Crisp and no Oak Aging.
Features and Specials Win
6.) Offer something special for your guests either throughout the week or a specific night of the week. This can be in the form of a daily or weekly happy hour, or discounts on beverages such as half priced wine nights. And to draw in crowds during sports seasons, offer beer and snack specials on big sports nights. Cater to your audience and encourage people to come in on your slow nights by offering deals no one can refuse, especially on a big game night.
Ready to Drink
7.) Have alternative beverages available and let guests know you have them! RTD's (ready to drink) and no and low alcohol options are here to stay. More and more restaurants are offering these alternatives, and while some are not yet onboard, use that as a selling point to bring consumers into your restaurant. It will encourage more people to visit and create a loyal consumer base for years to come. As a bonus, they spend more per outing which increases your check average and beverage sales. Spending money on a non alcoholic beverage costs more than water, soda or juice, and elevates your customer's experience. You MUST be sure your customers know these offerings are available via your menus and social media.
We took her advice, so should you
In working with Country House Restaurants, we used many of Jessie's ideas along with some late night Happy Hours and free Jukebox to get people in later and to stay longer. If you're looking for a great drink menu, or social media and marketing ideas on how to increase your drink business, reach out to HotOperator here, or Jessie Ott here.